As a part of the award, I have to post six things that make me happy today, so:
1. I just bought the new Green Day album, 21st Century Breakdown, and I absolutely adore it.
2. I got new tights the other day, and I can't wait to wear them.
3. I am leaving on vacation in two days time, and I am super excited for that.
4. I went to bed early and slept in later than usual, so I am feeling really well rested.
5. I have devised an awesome playlist for the several hour drive to the airport. It includes: La Roux, Green Day, Nickelback, Ladyhawke, Queen, David Bowie, and Cheap Trick. I will be putting some AC/DC in it too, if I can find some before I leave.
6. It is only 3 weeks till school starts again, which means back to school shopping. And, once school starts, my favorite sport starts up, Envirothon. (Envirothon is an environmental science competition, and so much fun. Better still, all of my closest friends are either on my school team, or, in the case of one of my friends, too old and a volunteer.)
So, I am passing on this award to:
And because this has been a text heavy post, here is a picture of some of my favorite things, taken a while back: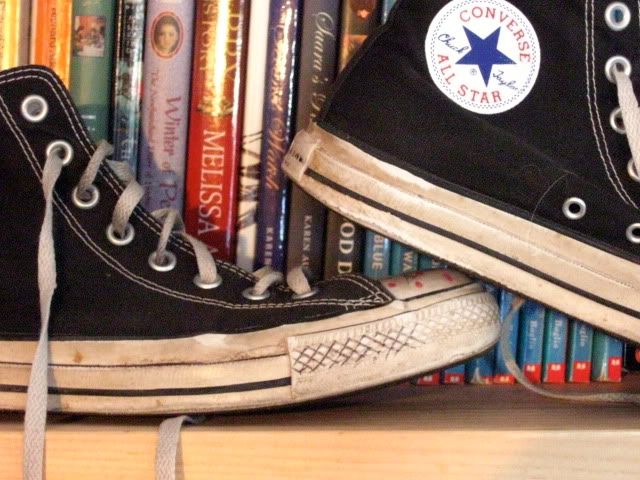 Thoughts? Requests?

Love, Rosie