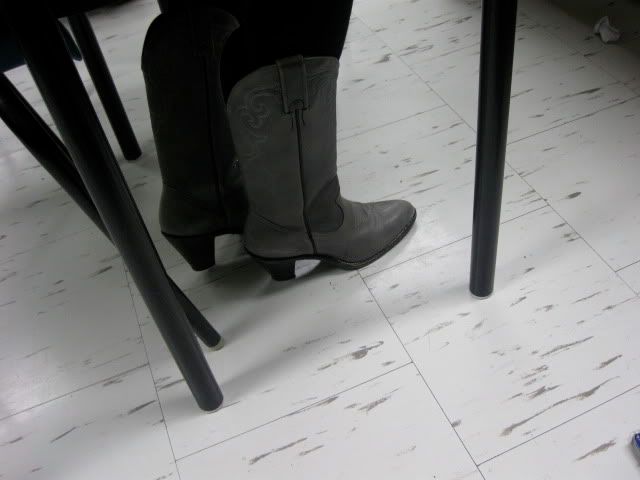 This is a photo I shot several months back, during class. Yes, yes, bad Rosie, I should have been paying attention. It was health class, and it was boring. Once they teach you how to put a condom on a wooden penis, there is nothing that isn't revision in health class.
Anywhoo, this isn't just a picture of a pair of boots. This is a picture of how an outfit can be made or broken by the shoes. I need you to do a little visualization now. Close your eyes, and imagine an average teenaged girl, somewhat skinny, pale girl with a dark pixie cut. she is wearing black skinny jeans and a graphic t-shirt. The finishing touch is the shoes. She could be wearing the "normal" shoe, a beat up ballet flat. Or she could be wearing gorgeous, grey cowboy boots.
See what I mean about a shoe making or breaking an outfit? So consider that next time you are about to slip into an abused flip flop.