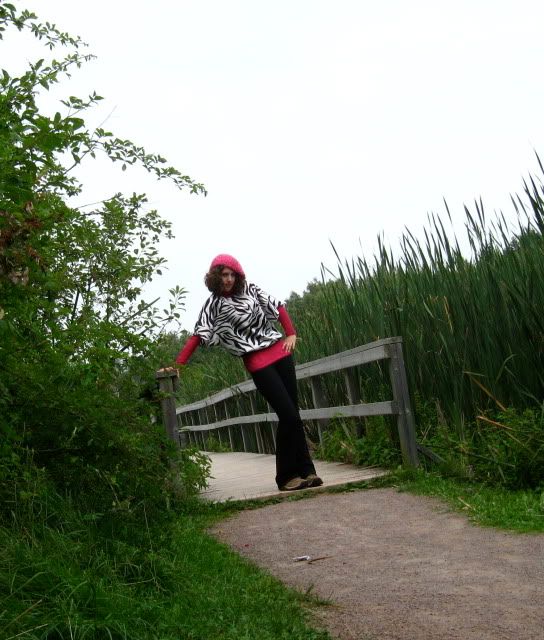 Zebra Shirt, Urban Planet; Pink Shirt, Old Navy kids; Pants, Lululemon; shoes, Merrell; hat, made by my mummy. Thanks!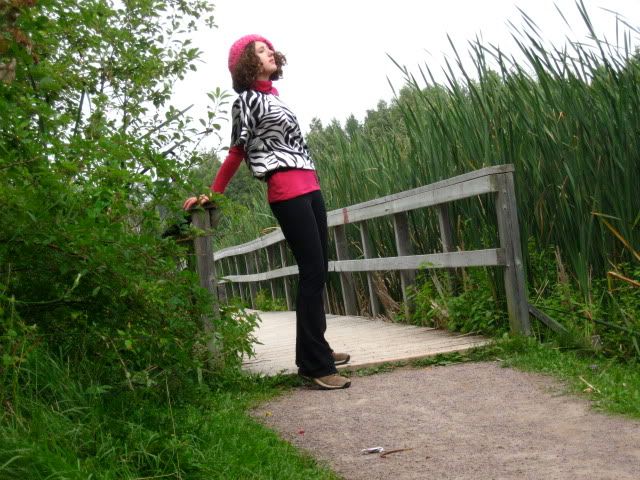 I wore this while taking my sister to a sewing lesson, then I ran some errands. I was crazy over heated, since while it was overcast and looked cool out, it was quite warm. I obviously can't wait for fall.
In keeping with the theme, I am wearing zebra stripe. I think tomorrow will be butterflies!
Thoughts? Requests?