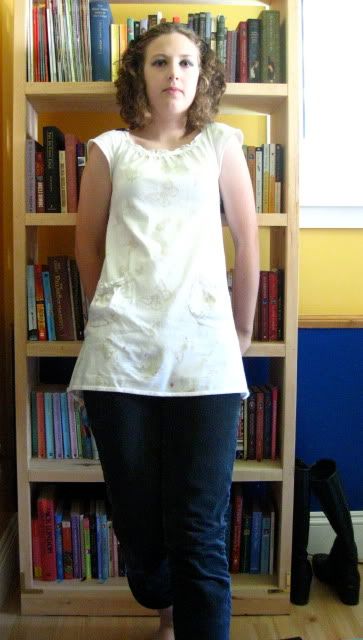 Shirt, Old Navy Kids; jeans, Old Navy; Awkward pose, 100% Rosie.
I didn't feel like wearing long pants, so I rolled the cuffs.
You can't see them in the first photo, but these are my earring. I made them myself, and the bead is actually a little butterfly.
This is just after I got berry juice on my white top, making a smoothie. So I took my outfit pictures quickly, and I am now attempting to remove the stain. I really hope it comes out!