Warning: This post is completely me being vain and in love with myself.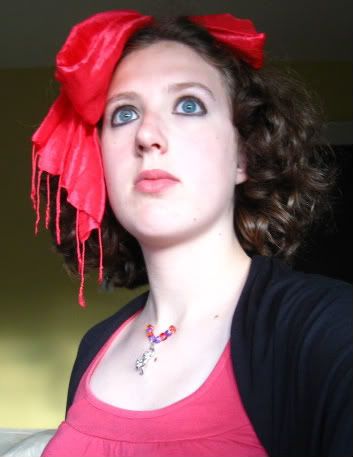 Aliens are invading! Thankfully, my oversized bow is protecting me. Bow, Hilltribes; Shawl, Joe Fresh; Tank Top, Jacobs.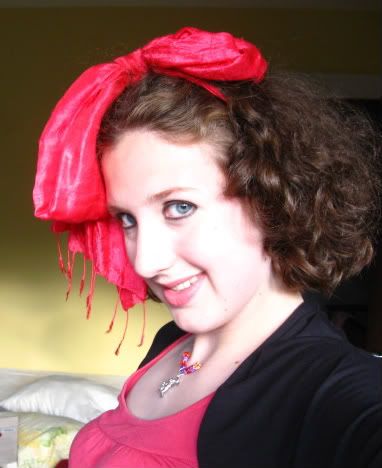 This is the picture from the card that certifies my insanity.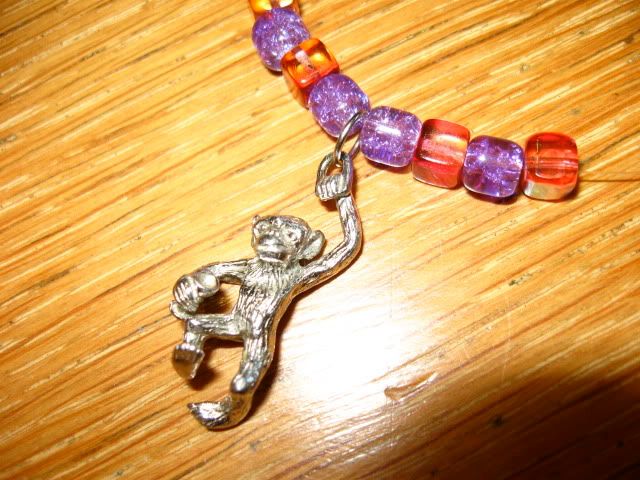 And finally, the monkey I alluded to on
Twitter
! I decided to use this old pendant to make a necklace, and I was so happy, I took a picture and put it on. I guess it is sort of a epilogue to the animal theme week.
There was very little point to this post, it's only purpose is to show you my bow and necklace.
Thoughts? Requests?